Posted September 11th, 2012 by
Kristin Gallas
Category:
Public History
Tags:
Abolition of the Slave Trade
,
Black agency
,
Emancipation Proclamation
,
Northern slavery
,
Sesquicentennial of the U.S. Civil War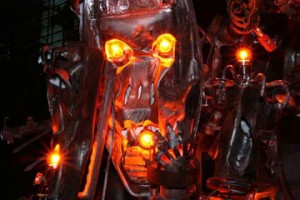 Recently I was reading an essay by Geoffrey Cubitt, senior lecturer in history at the University of York (UK) and co-investigator of the "1807 Commemorated" project, which analyzed visitor responses to the Bicentenary of the 1807 Act of Abolition in British museums.1 First of all, I want to acknowledge how amazing it was that the University of York spent two years studying how Britain commemorated, through exhibits, memorials, etc, the abolition of the slave trade. The team not only wanted to find out how the country remembered this history, but how visitors to these museums and memorials reacted to learning about this difficult time in the country's past. The results of this study, chronicled in a separate volume titled Representing Enslavement and Abolition in Museums, shows an awesome feat of visitor studies and conclusions on how a country tries to remember what it spent so long trying to forget.
The lessons draw by Cubitt in his essay "Museums and Slavery in Britain" can serve as guide posts for the upcoming U.S. sesquicentennial commemoration of the Emancipation Proclamation.
The essay, along with others on international museums/commemorations of slavery and the slave trade, can be found in Politics of Memory: Making Slavery Visible in the Public Space edited by Ana Lucia Araujo. [↩]