Posted December 17th, 2012 by
Katrina Browne
Category:
Race and Ethnicity
Tags:
Abraham Lincoln
,
American South
,
Emancipation Proclamation
,
Katrina Browne
,
Northern complicity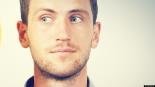 Katrina Browne, our founder, appeared earlier today on a roundtable at the Huffington Post's "HuffPost Live." The topic was "White in America?", inspired by a blogger's recent call for CNN to complement its "Black in America" series with a look at what it means to be white in our society today.
I'm having one of those: "I wish I had said" moments.  I'm thinking about what I would have said more bluntly than I did, to tie together: Susan Bodnar talking about poor/working class whites not getting enough love (my word) in our culture, as well as talking about their racism; host Alicia Menendez asking why they aren't covered much on TV; and then Morley Winograd talking about the film Lincoln showing how far we've come as a society.
I half-said what I wanted on the show at that point; here's the more I'd say: