Posted October 8th, 2012 by
James DeWolf Perry
Category:
Popular Culture
Tags:
James D'Wolf
,
legacy of slavery
,
Northern slavery
,
The Office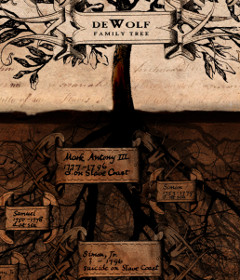 When I sat down this weekend to watch last Thursday's episode of "The Office," I was quite surprised to discover that the plot largely revolved around the revelation that Andy Bernard, like me, is descended from slave traders.
As you might imagine, as someone who has wrestled with this family legacy, and who cares a great deal about seeing the public to terms with the legacy of slavery, I had mixed feelings watching this subject being addressed in a half-hour comedy show.
What did "The Office" get right?
What do I think the show got right about Andy's suspicion that he was descended from slave owners, and his eventual discovery that his family were slave traders? Mostly the incredible awkwardness and uncertainty, for Andy, his family, and for everyone else witnessing the process of uncovering the truth about complicity in slavery.