Posted September 16th, 2014 by
James DeWolf Perry
Category:
Public History
Tags:
Public history
,
slavery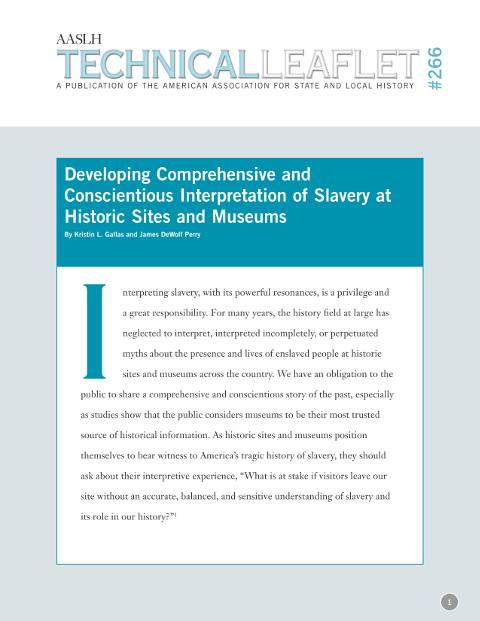 This year, Tracing Center staff wrote a "technical leaflet" on interpreting slavery for the American Association for State and Local History (AASLH).
"Developing Comprehensive and Conscientious Interpretation of Slavery at Historic Sites and Museums," by Kristin L. Gallas and James DeWolf Perry, outlines the strategic guidance and major lessons for interpreting slavery which are featured in our forthcoming book on interpreting slavery, due out by the end of the year from Rowman & Littlefield.
We're pleased to say that this technical leaflet was included as an insert in the most recent issue of History News, the magazine for AASLH's membership, and is now available to the general public through the AASLH web site.