Posted June 24th, 2011 by
James DeWolf Perry
Category:
News and Announcements
Tags:
James DeWolf Perry
,
Juanita Capri Brown
,
Katrina Browne
,
Traces of the Trade
,
Tracing Center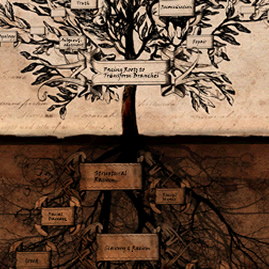 The Tracing Center is pleased to announce that our founding executive director, Katrina Browne, has taken on a new role as our director of ideas and external affairs. This shift will allow her to dedicate her time to public activities, content development, and other work on behalf of the organization.
The board of directors has hired James Perry to be our new executive director. James was the founding board chair and president of the Tracing Center and has been centrally involved, since 1999, with Traces of the Trade, for which he shared an Emmy nomination.