Posted December 16th, 2010 by
Katrina Browne
Category:
Outreach
Dear friends,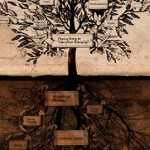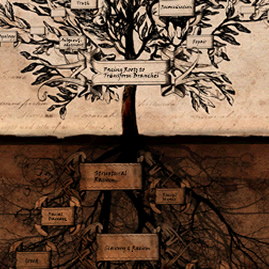 I am so pleased to be sending the first newsletter from our new non-profit: The Tracing Center on Histories and Legacies of Slavery.  Here you can read great stories about what we've been up to this year with many different collaborators … all over the U.S. and overseas.  We wholeheartedly invite you to get further involved with our efforts, through programming and/or financial support.
We formed the Tracing Center in 2010 as an organic extension of two years of work screening Traces of the Trade, having heard, again and again, about the ongoing need for programming about slavery and race that works at a more systemic level, such as in the fields of education and public history.  We received encouraging feedback in a comprehensive on-line survey about our 2009 programming, showing high demand for broader and deeper programming.  You can read our mission statement here.
We are very encouraged by all that's happened this year or is currently percolating in our various program areas, from work with the National Park Service at the Liberty Bell, Independence Hall and the President's House, to work with InterVarsity Christian Fellowship's Urban Projects, to workshops on teaching slavery in a way that prepares students for healthy race relations, to rebroadcasts connected to the 150th anniversary of the Civil War.
If the film has impacted you, or you have witnessed the power of the education and dialogue that we help spark, please become further involved in our efforts.  You can support us by suggesting schools, universities, historic sites, religious congregations or denominations, workplaces and other venues that would be well-served by using the film for dialogue, education or training.  You can propose programming that you would like to see us do, or that you would like to do with us. To contact us, please click here.
We would also be very grateful for year-end financial support as we attempt to meet the growing demand for our programming while building a charitable organization from the ground up in a challenging climate. Please consider being one of the founding donors to our new Center.  Gifts are tax deductible.
Some of you have found our work compelling because you can trace your heritage to enslaved people; for others it is because you trace your heritage to enslavers. Others of you might not have, or know if you have, the most obvious links to this history, but you know that white privilege has put the wind at your back and set you up for success, or has put obstacles in your path.  Others of you have different lines that intertwine, giving you a joyous and/or demanding mix of windows into the past and present.
We imagine that for some of you, making a financial contribution to our work, large or small, would be a great extension of your passion for this unwinding, loosening of knots, this work of repair.  Gifts of any size would be gratefully appreciated!  If you can consider a significant donation, please contact us, as we would be happy to provide any additional information you might need.
We look forward to working with all of you where our good forces wish to meet!
Sincerely,
Katrina Browne
Executive Director, The Tracing Center on Histories and Legacies of Slavery